Enter zip code to learn if we service your area:
Maintenance Plan
Your technician not only was very knowledgeable, but also prompt, courteous and friendly. Good job!

- Richard B., Springfield VT
Featured Projects
Springfield Net Metering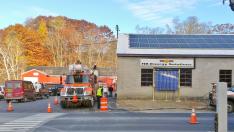 HB Energy has expanded its energy campus to include a state-of-the-art solar energy production facility.