Enter zip code to learn if we service your area:
Maintenance Plan
Dan is very nice, answers questions, very polite. Couldn't ask for a better person to do business with.

- Catherine G., Springfield VT
Featured Projects
Springfield Net Metering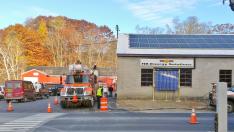 HB Energy has expanded its energy campus to include a state-of-the-art solar energy production facility.