Enter zip code to learn if we service your area:
Garage Heaters in Southern Vermont and New Hampshire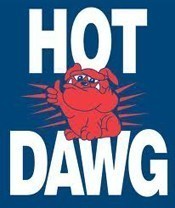 HB Energy Solutions offers the Hot Dawg gas–fired garage heater by Modine because the Hot Dawg is widely–recognized in the industry, and they come in a wide variety of sizes. There are six sizes available that range from 30,000 – 125,000 BTUs.
Whether you are looking to heat a residential garage, workshop, or a light commercial or industrial work space, the gas–fired Hot Dawg space heater is a great solution. Call the space heating experts at HB Energy Solutions to find out more.
The gas–fired Hot Dawg offers the following features:
10 year warranty on heat exchanger
Lightweight, easy to install, and quiet operation
Low profile design for residential, commercial, or industrial use
Can operate with natural gas or propane
The Hot Dawg is also available in both power–exhausted and separated–combustion units. Here are some additional features you get with the separated–combustion model:
Draws air from outside for cleaner indoor air
Increased AFUE rating
Durable in extreme environments
External gas connections
If you would like to know more about installing a Modine Hot Dawg garage heater, feel free to call HB Energy Solutions any time to ask questions.
Heat Recovery Ventilators
Here at HB Energy Solutions, we are committed to providing our customers proven environmentally responsible products and services. We recommend heat recovery ventilators because in northern regions like ours, the winter lasts much longer than in other areas of the country.
HB Energy offers heat recovery ventilators (HRV) by Lifebreath. If you have questions about the Lifebreath system, call the energy experts at HB any time!