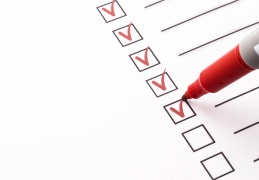 Installing new plumbing into a residence can be a tricky job, and one that you should definitely not try to undertake as a "DIY" project. Even something that seems relatively minor or something that doesn't seem to require that much work can end in disaster, like an out-of-control leak gushing water into your home. Fortunately, no matter what your plumbing installation needs may be, our team is here to help!
Keep reading as we uncover a few factors that are important to consider when you're planning on a plumbing installation. And keep in mind we have plenty of more knowledge to share! Please don't hesitate to reach out to us with any questions you might have.
Kitchen Plumbing Installation
Are you having new plumbing installed in your kitchen? This is often the first place people consider when approaching a remodel of any kind, so that makes sense–this area tends to see the highest amount of daily use, plus it has the most appliances connected to water and wastewater systems. Lastly, you kitchen is the area where your plumbing undergoes the most strain due to food particles, great, fat, and oil that gets put down the drain (not that it should be put down the drain, but that's another blog post for another day!)
There are a number of options available to you when it comes to new kitchen plumbing installations. You may want a new dishwasher, a garbage disposal, a different sized kitchen sink, or maybe you even want piping re-routed to avoid slab leaks (again, another blog post for another day.) Whatever the case, we can help!
Bathroom Plumbing Installation
Your bathrooms are also another major part of your home that uses your plumbing system extensively. There are, fortunately, a variety of upgrades and installations available for these rooms that can improve aesthetics and save you money. Take a low-flow toilet for example–this will help you save on your utility bills. New sinks can help to increase storage or add more floor space to your bathrooms, and a new bathtub could help improve the visual aspects of your bathrooms.
Just like with the kitchen, when it comes time to install new plumbing it's a good idea to assess your piping needs too. Could you benefit from repiping in the bathrooms?
One of the main reasons we encourage that you only work with a professional for your plumbing installations is because otherwise, mistakes could be made. For instance, not measuring the toilet rough-in correctly in the bathroom or not sloping the shower floor correctly could both lead to big headaches and expensive repairs.
Gas Line Installation
Not many homeowners know this, but gas line installation must be completed by a professional licensed for such work. Fortunately, our professional plumbers aren't just here to deal with your water lines, we install natural gas line piping, too. Just be sure to reach out to our professionals when you need this service done!
This is just a brief overview of what our plumbing services entail. Call us today to find out more!
For professional plumbing in Chester, VT, look no further than HB Energy Solutions. Contact us today!