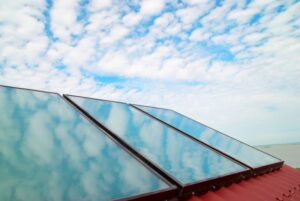 The first thing homeowners tend to ask when presented with the opportunity to go solar in their home is, "is it worth it?" The short answer to this is, "yes, absolutely!" Sure, you'd probably expect us to say that, but allow us to elaborate!
With the number of advancements being made in solar energy technology throughout the last decade and beyond, right now it really is a great investment to go solar. Perhaps at this point, you're thinking, "but it's cloudy and grey for, like, half the year!" First off, that's not entirely accurate and secondly, there are systems in place for this, including a battery backup for your solar system.
Additionally, homeowners qualify for a number of incentives by going solar, both federally and locally. So, if you've been considering getting solar panels installed to save money on your electricity needs, now is a perfect time! Read on to learn more.