How Does a Whole-House Surge Protector Work?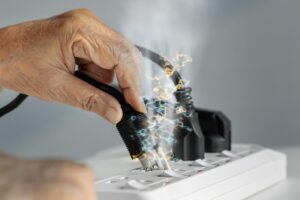 One of the most common questions we get in regards to these systems is "How does a whole house surge protector work?" This is a valid question, especially since you're probably used to seeing power strips and thinking that these are sufficient enough to protect your appliances and electronics from power surges.
First off, a whole-house surge protector is a device that is wired directly into your electrical panel, the main hub for all things electrical throughout your home. When there's a voltage spike, otherwise known as a power surge, this device blocks or grounds the surge so that your appliances and electronics don't get damaged.
Read on to learn more!