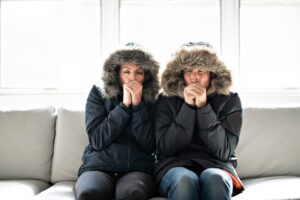 Save money? By scheduling a service that costs money? What are these people talking about?  
No, we are not going to come out and repair your heater for free. But removing the cost of the repair is not what we're talking about when we're talking about how repairs save you money. We're talking about the many benefits that prompt repairs offer that save you money.
What it all boils down to is this. If you think that riding it out for a while, putting that repair you think you might need on the backburner, is the way to save money—you are absolutely incorrect. In fact, all you are doing is making the need for a more expensive heating repair in Ludlow, VT, more likely.