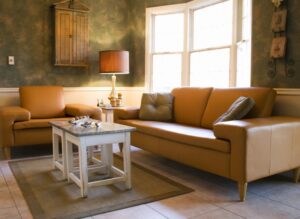 Hearing the term "home performance" can throw most people for a loop. What exactly does it mean for your home to "perform"? Should you expect it to do some kind of trick when you walk through the door?
Nooot quite, though smart home devices certainly do make that seem like a reasonable expectation. Home performance, the way we use it, refers to how efficiently your home is using energy. Your HVAC systems account for half of your home's entire energy use. So if you don't have the proper insulation or if you have air leaks, then you could be wasting a precious resource, which will leave you paying more for your HVAC use than you should have to.
Another term many people aren't too familiar with is "property management." Doesn't this just apply to large companies that oversee multi-family dwellings? Well, no, not quite. Our property management services are whole-home property management services, and exist to ensure that you don't have any stress of maintaining or repairing your home, whether you live there full-time, seasonally, or anywhere in between.
We look at your energy loss opportunities among many other factors that can contribute to your family's comfort and your energy bills. And it all starts with a C.M.F. home consultation… but what exactly does this do for you? Read on!
Our C.M.F. Customers
C.M.F. stands for Cead Mile Failte, which is an old Irish expression to welcome family and friends. This summarizes our team's approach to whole-home property management, which allows us to look after your home in a comprehensive way. In addition to our full range of mechanical services such as plumbing, heating, air conditioning, electrical, and masonry, our C.M.F. property management services include:
In-Depth House Checks & Security Checks
Rubbish Removal
Rental Management
Tree Removal, Pruning & Fertilizing
Caretaking Services
Low Temperature & Security Alarm Installation & Monitoring
Errands & Personal Shopping
Holiday Decorations
House Cleaning
Gardening & Landscaping
Outdoor Living Spaces & Kitchens
Animal Care
Project Management
Lawn Care
Field Mowing
Chimney Cleaning
Snow Removal
Carpentry & Home Repairs
Portable Toilet Rentals
Septic System Maintenance
And Much More!
Our comprehensive site consultation enables our team to extensively review your entire home and the property surrounding it in order to determine what the specific needs are of your unique property. From there, we build the perfect management plan for your specific household and budget and help you create a 12-month plan to spread the majority of your home's expenses out into manageable and predictable figures, including whatever caretaking needs you have, property management, lawn care, and even snow removal.
We take your business seriously–there's no job that's too small or too big for us to handle, just like there is no job that's too mundane or too exotic–we will always work hard to make it work. Home services, to us, are about so much more than simply installing and maintaining your HVAC, plumbing, and electrical systems. It's about making sure all of your in-home needs are taken care of to help you be a more confident homeowner!
HB Energy Solutions is your trusted resource for property management in Southern Vermont. Contact us today!