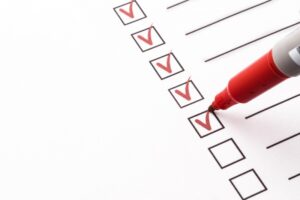 With temperatures finally warming up, we're probably all looking forward to giving our heating systems a break for a few months, right? It almost seems silly to even say we have a spring season, given how chilly it's been for the majority of it.
Still though, just because the chilly weather is finally on its way out, doesn't mean you should neglect any heating care needs you might have. We get it, it's tempting to put off repair needs, especially if your heater still seems to be running, if not at least as efficiently as it usually does. But putting it off could leave you with an inefficient air conditioner, too, depending on what the problem is, and/or it could leave you without a functioning heater next fall when you need it again.
Read on to learn some of the signs that you may need to call for heating repairs sooner rather than later.
You Hear Strange Noises Coming From the System
This could be any number of things. Pretty much, you should listen for noises you don't normally hear during system operation, and you should give us a call if you discover any of them.
This can include, for instance, a screeching noise. Screeching is most often caused by friction on parts, namely bearings. Take for instance, the motor bearings of your blower fan's motor. It's a normal part of wear and tear for these bearings to lose their lubrication.
When this happens, it increases friction, and that's why you hear the noise. If you ignore the noise though, or wait to address the problem for too long, the motor can overheat, shut down, and cause a complete system breakdown.
So if you hear screeching, it's time to give us a call. Other concerning noises that should motivate you to dial our number are clanging, banging, booming, excessive clicking, or anything else that seems a bit "off."
There Is Low Airflow Coming Through the Vents
Let's say that your home seems warm enough, for the most part. But, when you feel the air coming out of your room vents, it doesn't seem to be as powerful as it once was. This low airflow can be caused by a number of factors, but often it means that you have damaged ductwork that is allowing heated air to escape into unoccupied spaces such as your crawlspace or behind drywall.
This means you're paying for heated air that you're not getting, and your heating system has to run longer to achieve the temperature setting on your thermostat. This is highly inefficient and will cost you in the long run. Plus, it will cause your heater to wear down faster.
You Never Had Heating Maintenance Done This Year
Did you make it through all of winter without a heating tune-up? We're glad your heater didn't break down on you, but this is a bit of a gamble. Annual heating maintenance allows our technicians to comprehensively clean, inspect, and adjust parts that need it. This helps your heater work as efficiently and effectively as possible, for as long as possible.
This is one of those cases of "better late than never!" So if you haven't had maintenance done in a year or more, go ahead and give us a call to schedule this service.
Contact HB Energy Solutions for all your energy needs, including reliable heating repair in Southern Vermont. HB Energy Solutions delivers peace of mind.