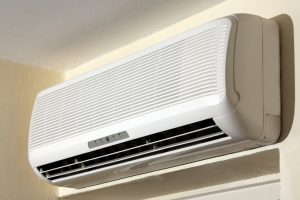 Heat pump technology is an outstanding way in which to heat one's home with minimal energy consumption and the cost that comes along with it. As you may know, heat pumps do not burn a fuel source to generate heat. Instead, they use a refrigerant cycle to absorb heat from the air outside, compress the refrigerant, and then use its heat in order to warm the interior living space. The question that many have is whether or not this method of heating is sufficient in as cold a climate as Vermont.
Fortunately, the answer is yes — for the most part. Ductless mini splits do have their limitations and, as is the case with any heating system, they are not right for every home or for every homeowner. Consider the following information, though, and let us know if you have any questions. We install and service Mitsubishi and Fujitsu ductless mini splits in Woodstock, VT, and we can help you to get the best from yours if you decide to go this route.
Yes, Extreme Cold Can Cause Issues — But Modern Technology Provides Solutions
It goes without saying that our winters here in Southern Vermont are a lot colder than in many other areas in the country. If you are concerned about relying on heat pump technology to heat your home when temperatures really start to drop, that is understandable. After all, the allure of heat pumps of any kind is that they make use of existing heat in the air.
However, you also have to keep in mind the fact that ductless heat pumps have come a long way since the early days of heat pump technology. Mitsubishi, for instance, has introduced its Hyper-Heating H2I® technology, allowing for effective and efficient comfort even when the temperature outside drops to the  -13° F range. Now, do we encounter temperatures colder than this during the winter? Sure. But is it a constant issue? No, it is not.
When considering a ductless mini split in this part of the country, considering a supplemental heat source is another consideration. If you have an existing heat source, such as a boiler or a furnace, you don't need to replace that system with a ductless mini split. You can install this system, use it as a primary heat source in order to seriously cut back on energy costs in the winter, and you will still have a more traditional heater alternative if and when it is needed, regardless of how brief or extended a period of extreme cold we encounter.
Have a fireplace? Thinking about purchasing a wood stove? These types of supplemental heat sources are ideal for use in conjunction with ductless mini splits. Remember, ductless mini split heat pumps are excellent for zone controlled comfort. You can install a single blower system on the opposite side of the house from the fireplace or wood stove, or you can put multiple units upstairs where heat from the fire doesn't reach as well.
Ductless mini splits offer a lot of benefits, and this type of customizability is one of the best. Working with qualified professionals will help you make all the right decisions so that you can get the most out of your system.
Call HB Energy Solutions for all your energy needs. HB Energy Solutions delivers peace of mind.