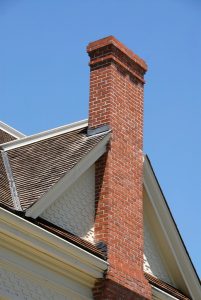 Living in the Northeast means dealing with long, cold winters. And while there are a lot of great, modern heating systems out there, it is really difficult to argue with the comfort and the calming effect that burning wood in your home's fireplace or stove has to offer. If you have cause to vent smoke out of a chimney in your home, though, you know it's not all rest and relaxation. There are some important considerations to make, too.
What types of considerations? Well, you'll have to have your chimney cleaned on a regular basis to reduce the risk of fire due to creosote buildup. You'll also have to have it inspected to ensure that it's in safe working condition. And, unfortunately, you're going to require chimney repairs in New Hampshire from time to time. In today's post, we'll give you some tips about how you can recognize the need for chimney repair in your home.
Warning Signs of Chimney Trouble
One of the most obvious signs that you'll notice and that you cannot afford to overlook is any lack of integrity in the chimney or its materials themselves. Is your chimney starting to lean to one side? Have you noticed that there is a lot of crumbling going on? Are you concerned about gaps in the mortar, or bricks that are working loose? This is all very serious, and allowing such problems to go unaddressed can lead to both serious property damage and serious safety risks.
It's Not Just About External Signs
Let's ask you this, then. Have you noticed that there is rain coming down through your chimney? Have you noticed that there are sounds of animals moving in, meaning your chimney cap is not effective? Are there cracks in the firebox? Are the dampers working properly, easy to open and close? Does your house start to fill with smoke when you light a fire? We cannot stress enough the fact that fireplaces and chimneys can be dangerous when they are not used properly and kept in the best working condition possible.
Why You Need a Professional for Chimney Repairs
Cracks in a firebox and crumbling masonry may be ugly to look at, but the concern with such problems is really not aesthetic. It's about function, and it's about safety. It's simply not the kind of work that you can gamble with, and it's going to have big consequences if you do gamble with it and don't come out ahead.
Plus, there is the fact that you need your chimney and fireplace to align with and satisfy local building and fire codes. You could quite literally wind up in legal trouble if you entrust such services to nonprofessionals. When you schedule service with our team, you'll never have to worry about that. It doesn't matter if you only use your fireplace or wood stove occasionally or if it's your primary heating source. We do the job right every time.
Contact HB Energy Solutions for all your energy needs. HB Energy Solutions delivers peace of mind.