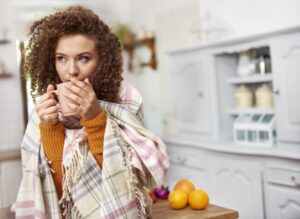 Summer is almost upon us! It might seem silly to even be thinking about our heating systems this time of the year, but if you've been here all winter long and into spring, then you were using yours pretty consistently, right? Our heaters do certainly get a lot of work, and therefore they need an adequate amount of care.
This means heating maintenance, first and foremost. You should be doing some small maintenance tasks on your own, such as changing out the air filter and making sure the heating system itself and your vents are unobstructed so airflow isn't restricted. But you should also be scheduling professional heating maintenance once a year.
During this service, our technicians thoroughly inspect, clean, and adjust components that need it, all while looking for small repair needs and alerting you to them so you can get them on your schedule sooner rather than later. If you had this service done already last fall, then you may already know what repair needs you have or maybe you already took care of them. But if you skipped the tune-up, you should heed these end-of-season repair needs now so you don't have to worry about an ineffective heater next fall.
Odd Noises Coming from the System
Noises are the epitome of "heater disrepair signs." Listen up (pun intended)—you are used to the everyday noises that your heater makes. This means that if something sounds different, it's cause for alarm! This can be a clanging sound, which could indicate there's a loose component that's banging around.
You might hear a clicking noise when your furnace is cycling off. This is potentially the sign of a cracked heat exchanger, which can become a harmful problem if not addressed quickly enough. Or maybe you hear a mechanical shrieking or screeching sound. This can mean that the lubrication has worn down on the motor bearings of your heater.
These are all the symptoms of wear and tear, but none of them are problems you have to live with. In fact, neglecting these repair needs could lead you to face a premature system breakdown altogether.
Odd Smells Coming from the System
At the beginning of the heating season, when you go to use your forced-air comfort system for the first time, it's actually natural to smell a slight burning odor. This is typically the smell of dust burning off of the jets of your furnace or coils of your heat pump.
We're at the end of the season though. If you're smelling a burning odor now, it's definitely a cause for concern, and it's time to give our team a call.
A Lack of Warmth
What happens with some homeowners when temperatures start to warm up a bit outside, is that the brush off a lack of warmth from their heater, chalking it up to there not being as big of a contrast between indoor and outdoor temps this time of year.
But if that lack of warmth is accompanied by higher than average utility bills for this time of year, it's probably a sign that your heater is struggling to work as efficiently as it could, and it may be time to call a professional for inspection and potential repairs. Our pros are standing by!
Contact HB Energy Solutions for all your energy needs. HB Energy Solutions delivers peace of mind with professional heating in Bellows Falls, VT.