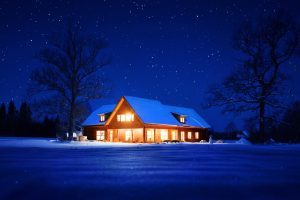 Another humid and wet summer is nearly behind us here in Vermont, and you know what that means. Soon enough, you are going to shut down your AC for the last time of the year and flip on the heat instead. Were you 100% satisfied with the overall performance of your home heating system this past winter? Have you been thinking about replacing your heater with a newer model? If so, now is definitely the time to start thinking about it more seriously.
The last thing that you want to do is wait long enough for the chill of the season to set in before your new heater is in place. When that happens, some homeowners convince themselves that their existing heaters can handle just one more heating season. These very homeowners tend to be the ones that wind up calling us for emergency repairs or even replacements, just when they need their heaters in Bellows Falls, VT the most. 
Upgrade for Efficiency
Winters can be long and tough here in VT. You don't need us to remind you of that. What you may need us to remind you of, however, is the fact that winters don't just take a toll on your comfort. They can take a toll on your budget, as well. Upgrading a heater for the sake of improved energy efficiency is a common practice, and one that has benefitted many homeowners greatly.
Furnace and boiler systems are assigned an AFUE rating to denote their efficiency, while heat pumps use an HSPF rating. The higher the ratings, the more efficient any given system is going to operate. Now, the more efficient a system is, the more it is likely to cost you to purchase. However, higher energy efficiency means that you can enjoy long term energy savings.
Upgrade for Reliability
Is your heater at the point where it's projected lifespan is just about up? Is your heater not that old, but simply not that reliable, either? Whatever the case, acting preemptively to replace that heater before it lets you down during the coldest time of the year is advisable.
We understand that homeowners want to get the greatest return possible from those systems that they've purchased to keep their homes comfortable. This really should not come at the cost of reliability, though. If your system is not there for you consistently, it may be time to find one that will be.
Upgrade for Preference
Some homeowners may balk at the idea of replacing a heater that is functioning the way it should. However, we believe that your heater shouldn't just be dependable. It should also suit your user preferences, too. Maybe that means replacing the old oil boiler that came with your home, or perhaps you'd like to supplement an existing furnace with a heat pump.
Whatever the case may be, our team is here to ensure that you have the right system for your needs and user preferences in place. We know heaters inside and out, and we deliver a fine selection of fuels, too. Count on us to keep you warm this winter.
Call HB Energy Solutions for all your energy needs. HB Energy Solutions delivers peace of mind.