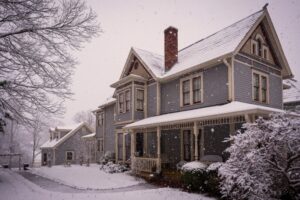 If you're new to Vermont, welcome! It's gorgeous here. Sometimes the snow sticks around a little longer than we'd like, but our summers can't be beat, and if you enjoy the outdoors, there are countless activities to explore. Plus, we'd be remiss not to mention the craft beer scene and the pride in our locally grown food!
But enough about us–we're sure you've heard it all, that's probably why you moved here!
Let's talk about your home. If you've never lived on the East Coast, then there are some things about your home that might be a bit different than what you're used to. Shoot, even if you lived down a bit further south there could be some things that come as a surprise–like basements! And what's in the basements of most Southern Vermont homes? Sump pumps. Read on to learn what you can expect, if you bought a home with a sump pump.